01 Sep

Working in your Clients "best interests"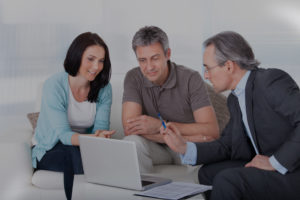 Recorded as the most common cause of death in 2015, the prevalence of Alzheimer's disease and dementia is only likely to increase as Britain's population continues to age.
Where an individual is diagnosed with a condition such as this, they may be prompted to consolidate their wishes or appoint a lasting power of attorney. This will enable them to plan ahead, should there come a time where they are no longer able to make a decision for themselves. This, unfortunately, becomes more likely as the condition progresses.
At this point, the Mental Capacity Act 2005 steps in to give support to those affected and to provide protection. This can be in relation to property, health or financial affairs. As well as governing who can make the decision on the behalf of another, it also aims to make sure it is done in alignment with the person's best interests.
Having Capacity
'Lacking capacity' impacts the way a person's brain is able to make decisions and may be a result of a learning disability, injury or condition such as dementia.
Having capacity means that an individual is able to:
Retain information for a long enough period so they can form a decision
Understand the necessary information that relates to their decision
Balance the given information so they can form their decision
Effectively communicate their decision using any possible means; this can be through sign language or simple muscle movements as well as speaking
Where an individual has dementia especially, their capacity is not something constant and can fluctuate over time. On both a short and long-term basis, a person may have capacity on some occasions and not have it on others.
Similarly, a person may have the capacity to make some decisions but not have it to make others. They may, for example, have the capacity to decide what they want for lunch but may lack capacity in relation to a medical decision.
Assessing
Until it can be proved somebody is unable to make a decision for themselves, it must be assumed that they can. The way in which this can be clarified is, under the law, to undertake an assessment or test in relation to a certain decision at a certain time.
Who assesses the capacity depends on who is there at the time the decision needs to be made. For decisions made in an everyday environment, capacity is likely to be assessed by a relation or care worker. Where the decision is more complex, capacity may be assessed by a professional such as a doctor or social worker. However, the next of kin to the individual are likely to be involved.
It is generally those who are most familiar with the person who will be able to tell whether they are able to make a decision at a particular time. As the condition progresses, it is likely this kind of assessment will be needed more and more frequently. Guidance is available to assist with this.
Individuals are able to challenge the outcome of a capacity assessment if they disagree with the decision made.
Decision making
If it is decided that an individual lacks capacity after doing an assessment, a decision must then be made for them at that time.
Who makes the decision is dependent upon the type of decision which is required.
Every day, including eating, washing or activity – relation or care worker
Financial or property – attorney or specified deputy
Residential or care – attorney or deputy for health and welfare
Life-sustaining treatment – attorney or appropriate doctor/consultant
An independent mental capacity advocate (IMCA) may be appointed if the individual does not have anybody that knows them well or there is a particularly difficult decision to be made.
In order to ensure that the person's rights are respected and that the decision is really suitable, it must always be made in their best interests.
The best interest principle underpins the decision-making process and enables the individual as well as those close to them to be involved in the process where it is appropriate. This means the views and preferences of the individual are still taken into consideration, whether that be through their family or themselves.
A checklist outlines factors which must be considered in order for a decision to be made in line with the individuals' best interests.
When making a decision, it should not simply be based on the persons' characteristics such as age, behaviour or condition
All relevant circumstances should be considered, such as what they person would have taken into account should they have been able to make the decision
Where possible, the person should be encouraged to share their views and have them considered
The past, present and future wishes of the person should also be considered
Views and preferences of other close parties should be acknowledged and taken into account
If the person is likely to regain capacity, it should be considered whether the decision could be postponed until that point
Where the decision relates to life-sustaining treatment, other factors may need to be considered, such as whether an advance decision had been made.